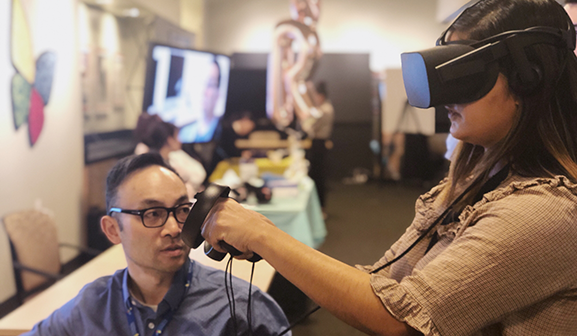 Digital Health Lab
Transforming pediatric health care through mobile games, virtual reality, augmented reality and immersive digital experiences.
Gamifying Pediatrics Hackathon
Join developers, CHLA mentors, and gaming/VR/AR experts to brainstorm ideas, form teams, build prototypes and pitch to a panel of experts. Winners are awarded and teams will be selected to move forward into the Digital Health Lab.
Digital Health Accelerator
CHLA is launching its first Digital Health Accelerator in late 2019.