Digital Health Lab
Accelerating the development and incubation of innovative digital health technologies in pediatric medicine.
Mentors & Friends
of the Digital Health Lab
Director, Creative Media & Behavioral Health Center and Executive Producer, The Brain Architecture Game
Associate Professor of Research, Interactive Media & Games Division, USC School of Cinematic Arts
Favorite Game: Backgammon
Background & Expertise
Marientina has a broad background in arts, design, engineering, and virtual reality. As co-founder/director of the USC Games for Health Initiative (est. 2007), she has led, contributed to, and mentored several innovative and award-winning applications using games and virtual reality for health promotion and behavior change in child development, wellness, obesity, nutrition, exercise, autism, injury prevention, shoulder rehabilitation, prosthetic arm training, and eye disease. She co-founded (2010) and directs a multi-school organized research unit at USC, the Creative Media & Behavioral Health Center (Cinematic Arts+Keck School of Medicine)–a center for developing and evaluating innovative entertainment applications at the intersection of behavioral science, medicine and public health. She has developed the curriculum for the first of its kind MA in Cinematic Arts with an emphasis in Media Arts, Games and Health and MFA in Interactive Media with an emphasis in Games and Health. For the past 15 years, she has contributed to the start-up, development and operation of the #1-rated US game design program, the Interactive Media & Games Division at the USC School of Cinematic Arts (SCA). She is the co-inventor and executive producer of The Brain Architecture Game, a tabletop game about the science of early childhood, played by 30,000 people per year around the world annually. At USC, she has participated in the activities of several collaborations including the USC Institute for Integrative Health, the USC Law and Global Health Working Group, Community Scholars Collaborative on Health Equity Solutions (CHES), the Neuroplasticity and Repair in Degenerative Disorders and is a founding member of the USC mHealth Collaboratory. She is faculty advisor to USC's Tobacco Center of Regulatory Science, and in the past has served as advisor to CHLA's Center for Technology Innovation in Pediatrics.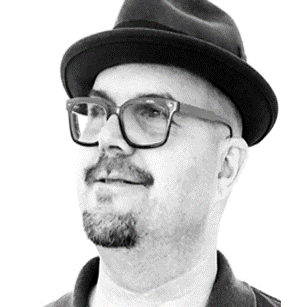 Founder, Scientist, Cyberneticist, Mathematical Entrepreneur
Background & Expertise:
Brian Dolan is well-known in the data community as a leading mathematician, data scientist and cyberneticist with more than 20 years of hands-on experience.
Prior to starting Verdant AI, Brian co-founded Deep 6 AI, Qurius Inc and Discovix.  Brian has consulted and led enterprise analytic projects from design to implementation for clients like EMC, SuperValu, Northern Trust, Zions National Bank, Havas Media, T-Mobile, the U.S. Intelligence Community, and Research In Motion. Formerly Chief Scientist at Greenplum (acquired by EMC), Brian also headed up data scientist teams at Yahoo! Inc. and served as Director of Research Analytics at FOX/MySpace.
Throughout his career, he has developed thousands of machine learning products, and his consulting experience includes numerous state and local governments. He is also co-author of the seminal "MAD Skills: New Analysis Practices for Big Data," which has been cited more than 400 times in the big data/machine learning industry.  In 2017 Brian spoke at TEDx Millsaps College on A Cybernetic View of AI in HealthCare Systems.
Brian has a Master of Arts in Pure Mathematics from UCLA as well as a Master of Science in Bio-Mathematics from the David Geffen School of Medicine.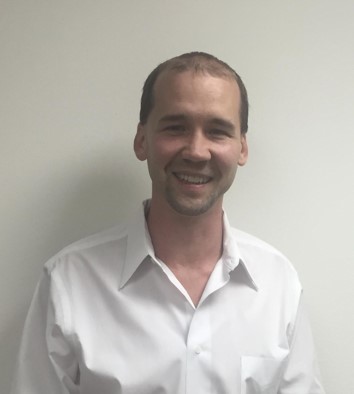 VP of Business Innovation, United Health Group
Favorite Game: Risk / Spartan Race's
Background & Expertise:
Michael Thomas is currently VP of Business Innovation within United Health Group, where he helps define and manage a variety of healthcare innovation projects. Previously, Mike was in the role of COO for several Health IT startups where he oversaw product development as well as operational functions. He also spent several years at Blue Shield of California where he led their innovation team across many developments, including the creation of the CA statewide HIE 'Cal INDEX'. Prior to that Mike played several senior leadership roles within HealthNet in both Tricare and Medicare as well as managed teams of consultants at PricewaterhouseCoopers.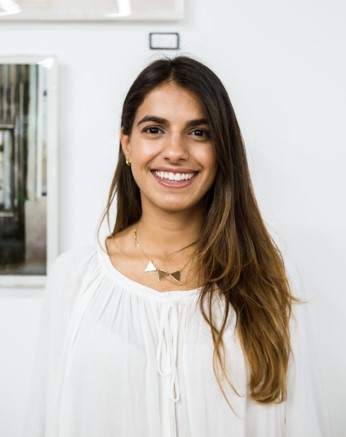 Program Manager, Techstars Music
Favorite Game: Snake!
Background & Expertise:
Sam Russo is the Program Manager of Techstars Music, a startup accelerator that invest in companies solving problems for the music industry. She currently works with founders and engages in helping them navigate their entrepreneur's journey. As part of helping entrepreneurs, Sam has been a global facilitator and organizer of Startup Weekend. Her experience involves leading operations, understanding customers and building scalable processes. She comes from a multicultural background and speaks Spanish, Portuguese, English and French.
Engineer, CHLA
Favorite Game: Virtual Virtual Reality
Background & Expertise:
Kyle Chadwick is an engineer with experience in both the medical field and XR. He has developed and managed technology in the CHLA Motion Analysis lab for the past four years where they utilize motion capture, force plates, electromyography, and other technology to analyze the way that children move. He also leads development for OpticSurg, a surgical augmented-reality company.
Market Development Manager, HTC Vive
Favorite Game: DOTA
Background & Expertise:
Steven Xu is the Market Development Manager at HTC Vive. He is dedicated to empowering individuals to organically drive VR adoption through community engagement and positive VR experiences. Previously, he was at Oracle and IMAX offering software solutions and VR experiences.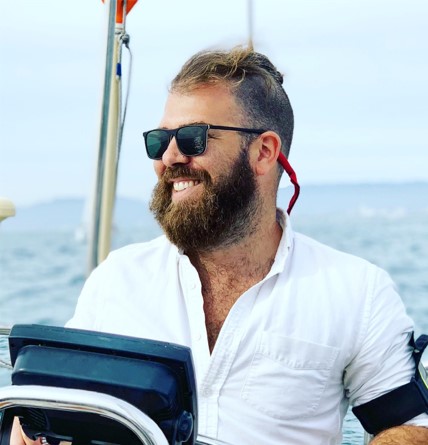 Director of Product Science, AppliedVR
Favorite Game: Golf
Background & Expertise:
Ramsay Brown is a creative technologist, neuroanatomist, sailor, and escaped circus bear. A SoCal native, Rams trained at the Brain Architecture Center @ USC where he worked on brain mapping and pioneered a Google Maps for the Brain. He left brain mapping for Mind Control as the founding Chief Operations Officer at Dopamine Labs, where he and his team lead development on Persuasive AI and Behavioral Design. Now, he's Director of Product Science at AppliedVR. There, he leads innovation on behavioral analysis, behavioral engineering, and live experimentation. It's his job to keep AppliedVR's products beautiful, engaging, and effective therapeutic VR experiences. Ramsay's obsessed with exploring and building things that live at the intersection of brains, minds, and machines. You can find his ideas and copious fur on 60 Minutes, TechCrunch, Time Magazine, and Gentleman's Quarterly.
Product Design Leader, 3DMATH
Favorite Game: Vanishing Realms http://www.vanishingrealms.com/
Background & Expertise:
Nick Cottrell is a product design leader, focused on advanced technologies, human-computer interaction, and immersive UX. Notable projects include a holographic operating system for an Augmented Reality headset company and a Social VR company that was acquired by Microsoft in fall 2017.
Earlier on, in the Bay Area, he developed product experiences for technologies that include a distributed, peer-to-peer computing system, and a popular social publishing interface. Some of these technologies helped provide the backbone of a social, collaborative, and distributed internet.
He is currently based in Orange County, CA.
CEO, BOT Jungle Productions
Favorite Game: Bioshock Infinite (Singleplayer) and Super Smash Bros Melee (Multiplayer)
Background & Expertise:
Previously co-founder of location based entertainment production company Castle Steps Studios from concept to commercial operation in Santa Monica. Content produced by Castle Steps can be found in over 600 VR location based entertainment centers around the world, and over a hundred thousand consumer's homes. Gehrig is now CEO of traditional media and immersive technology production company BOT Jungle Productions. Gehrig is co-organizer of XRLA Meetup group (over 1,100 members strong) and working towards building emotionally driven narratives and experiences through immersive mediums. His expertise are team communication and management, Unity content creation, and overall media/event production from concept to final delivery.
Interactive media developer
Favorite Game: Beat Saber
Background & Expertise:
Serhan Ulkumen Ardila is an interactive media developer with over 5 years of experience working on AR/VR products for companies including Qualcomm, Northrop Grumman and Technicolor. He holds degrees in Neuroscience and Digital Entrepreneurship from USC and is a published author in the field medical technology. Serhan has worked on an award winning VR documentary featured at the Venice International Film Festival. Being a cancer survivor, he has become a patient advocate, and co-founded Digital Dreams – a company focused on leveraging emerging tech (VR/AR/AI) to improve patient quality of life.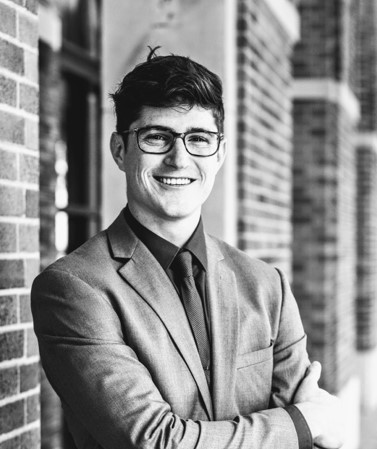 NSF Graduate Fellow, Computer Science PhD program, University of Southern California
Background & Expertise:
Cohn is an NSF Graduate Fellow in the Computer Science PhD program, and has a background in Computational Biology. He has worked on projects that explore how motor control occurs in health and disease, and has designed numerous research projects through the USC Health Technology Engineering program, and has run a consultancy on AI strategy for Fortune 500 Companies for the past four years.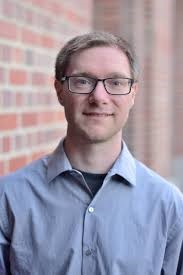 Research Assistant Professor, USC Division of Biokinesiology and Physical Therapy
Background & Expertise:
Dr. Laine is a Research Assistant Professor through the USC Division of Biokinesiology and Physical Therapy, and has a wealth of experience working in the area of human neurophysiology.  He has worked with a variety of clinical conditions, including Parkinson's, essential tremor, cerebral palsy, and bruxism. Furthermore, he has a particular expertise in oral-motor control.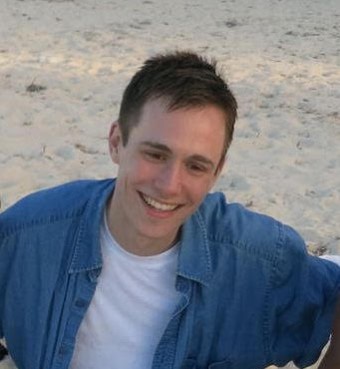 Founder, Dream Meditation X
Favorite Game: The beautiful one (soccer).
Background & Expertise:
Matt is a recent graduate of Occidental College who founded Dream Meditation X, an immersive therapy startup. Matt specializes in using the immersive power of VR to create beautiful healing experiences that are just as engaging as they are fun. Matt is also published for original research on human trafficking, has lived in Argentina for long periods of time, and is passionate about the intersection of entrepreneurship and social change.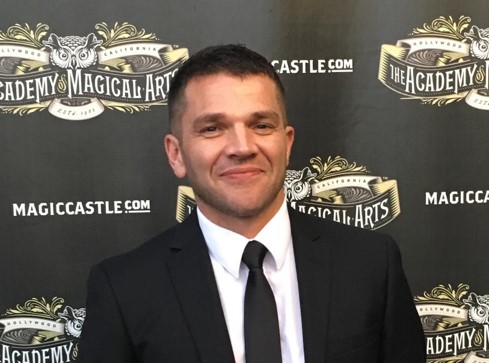 Lead Game Designer, Age of Learning
Favorite Game: Donkey Kong Jnr, the Nintendo Game & Watch version is my all-time favorite game.
Background & Expertise:
I'm a Lead Game Designer with over two decades of experience in the games industry. By the end of the 90s I was in Public Relations working on campaigns for games such as Starcraft and Half-Life, but felt too removed from the fun stuff. LEGO allowed me to be more hands on with cool projects like Mindstorms and LEGO Racers for LEGOLAND Windsor. From there I segued to designing educational games where I've been lucky to work with some of the most recognized brands in the world on everything from websites to apps, to handheld game systems.
Director, Sidebench Health
Favorite Game: Overwatch
Background & Expertise:
Benjamin (Ben) Nguyen is the Director of Sidebench Health, a digital product design and development company focuses on building innovative technology in the healthcare and social impact space. Ben has lectured MBA students at the USC Marshall School of Business, been a guest speaker for the USC Lloyd Greif Center for Entrepreneurial Studies, a speaker at the Health 2.0 Conference, and has been a mentor to startups at the Texas Medical Center Accelerator, as well as the Los Angeles Office of the Quake Capital Accelerator. As a thought leader, he also routinely contributes to the conversation around healthcare, technology, and patient experience design and is a contributor to Forbes as a member of its Technology Council. For his work, Ben was recently recognized by Becker's Hospital Review on it's list of Rising Healthcare Leaders Under 40.
Technical Leader, Cisco Co-Development Center within UnitedHealth Group R&D
Favorite Game: Doom (Original), Star Wars: Dark Forces, and arcade Star Wars (1983)
Background & Expertise:
I am currently the technical leader for the Cisco Co-Development Center within UnitedHealth Group R&D – primarily focused on bringing a technology awareness to ideation and helping develop concepts into products (or de-risking ideas as quickly as possible). Currently looking at "how much care can we push out of clinical settings" into remote/virtual/alternative spaces across many venues (schools, homes, prisons, etc.).
My background is generally focused on problem solving in the Tech space – CTO/Solution Architect/Application Architect/Leadership/Data Architecture. Historically working with Microsoft, Compaq/HP/Intel/AMD/Cisco and as a consultant: developing business products from concepts. Some of the recent highlights: developing "big data" integrations from free wireless access in Bruges, Belgium, an developing anxiety/depression gamification on mobile devices with AR integration, working with Biometric Device Integration/gamification, and most recently data analysis for healthcare cost transparency and "care path" trends from claims data.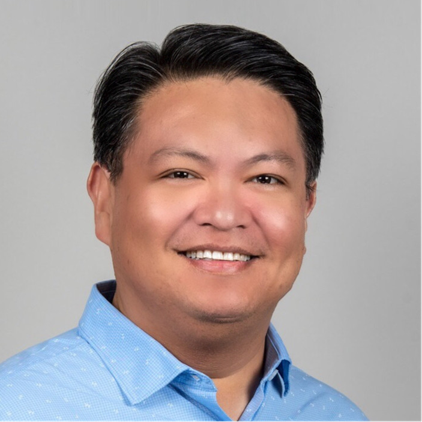 CEO, CATALAIZE
Favorite Game: Robotron
Background & Expertise:
Nardo Manaloto is a healthcare technology industry veteran with over 25 years of management experience in solving healthcare challenges using innovation, user centered design, enterprise architecture, and new technologies. He is a strategic thought leader in ecosystem development, platform design, solution concepts, systems analysis, system transition, product architecture, hybrid value chains, and applied innovations to solve complex problems using current and emerging technologies.
Nardo has worked with many healthcare stakeholders including health plans, providers, patients, and community points of view. He previously headed up Kaiser Permanente's Innovation, Solution Design, and System Transition groups and has applied full innovation life cycle to scale new solutions and sunset legacy systems on an enterprise level.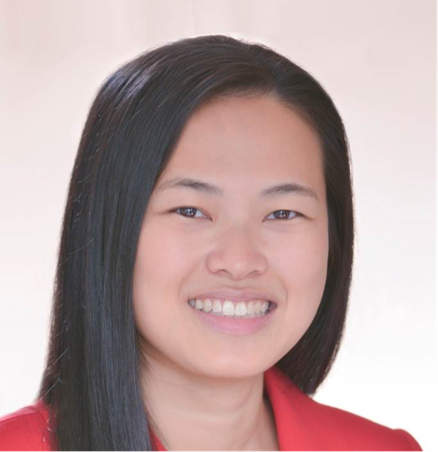 Chief Convergence Officer, CATALAIZE
Background & Expertise:
Wen Dombrowski, MD, MBA is a geriatrics physician executive with a unique perspective bridging clinical, technical, business, design, ethics, policy, and movement expertise. She is passionate about building ecosystems, connecting needs to resources, identifying and addressing root causes of complex systems problems, and impacting culture change. Dr. Dombrowski creates technology-enabled services, business models and care models to improve the lives of populations with complex medical and social needs — including older adults, people with disabilities, severe chronic illnesses, and urban poor. She uses human-centered design thinking, data analytics, digital communication technologies, and interdisciplinary collaboration to innovate patient experience, workflow efficiency, and product-service development. She is regularly invited to keynote and speak at international conferences about healthcare innovation, information technology, tech-enabled aging, social engagement, and workforce development.
Dr. Dombrowski is the founding principal of CATALAIZE, a consultancy that advises a wide range of healthcare organizations, technology companies, and investors on innovation and emerging technologies. She has also worked in technology startups, managed care, home care, nursing homes, community health centers, hospitals, and other settings along the continuum of care. Dr. Dombrowski was previously Chief Medical Information Officer (CMIO+CIO) for a state-wide homecare and community health provider, the Technology & Communications Strategy lead for a large regional integrated delivery network's Value-Based Care initiatives, Clinical Informatics Director at a multi-specialty network of community clinics, and Medical Director at a special needs managed care plan.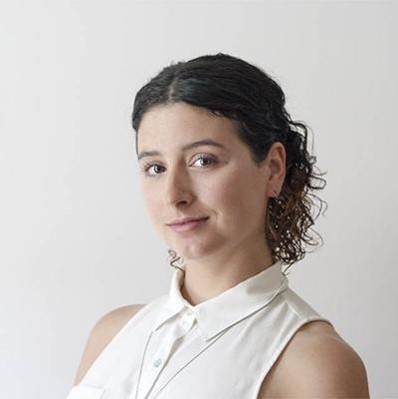 Project Manager, Shaftesbury Inc
Favorite Game: Zelda Ocarina of Time // Current – Zelda Breath of the Wild
Background & Expertise:
Brianna Lowe has worked with the Convergent/ Technology team at Shaftesbury for three years. During her time she has had a significant part in designing and organizing   Shaftesbury's therapeutic experiences for clinical settings in the growing field of mixed and virtual reality. In addition to immersive media for clinical applications she has worked on Shaftesbury entertainment titles, such games based on their hit television shows: The Moblees: Get Moving App for iOS and Slasher VR for Oculus, HTC Vive and Google Cardboard.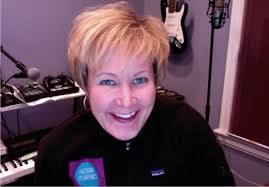 Clinical Director of Immersive Technologies for the Department of Pediatrics, the Simulator Program and Innovation Digital Health Accelerator at Boston Children's Hospital
Background & Expertise:
Dr. Kate Donovan is the Clinical Director of Immersive Technologies for the Department of Pediatrics, the Simulator Program and Innovation Digital Health Accelerator at Boston Children's Hospital. She is also the co-founder of Hacking Pediatrics, an annual pediatric focused healthcare hackathon held in Boston. Donovan is a serial idea generator and has a deep interest in exploring pain points to help deliver enchanting solutions to improve the patient and family experience as well as operational efficiency for clinicians. She has been instrumental in bringing immersive technologies to Boston Children's Hospital and has been creating and designing solutions as well as researching its use with the pediatric patient population for the past 5 years. Donovan has focused her most recent clinical research in the digital health arena where she has studied the validity of wearables, clinical adoption and use of virtual reality and augmented reality and the use of voice technology in the pediatric clinical environment. She is also a member of VR-CORE, an international committee of Virtual Reality – Clinical Outcomes Research Experts who are working together to create guidelines for future VR clinical trials.
Donovan is a sought after influencer, sharing her expertise with prominent organizations such as the Bill and Melinda Gates Foundation, the UK's National Health System and NASA. She is passionate about sharing knowledge and encouraging children living in underserved communities to pursue careers in STEM related fields. She is a mentor and STEM educator for multiple organizations in the Greater Boston area including YouthCITIES, Boston Children's Hospital's Teen Advisory Committee, Boston Public Schools, Big Brothers, Big Sisters of America, Technovation and Generation Citizen that all provide opportunities, education and leadership skills for inner city children. Donovan received BS in chemistry and biology from Harvard University, a MBA from MIT Sloan School of Management and her MS in computer science from MIT. She also received her PhD from MIT and focused her research on the complexities of integrating data from consumer healthcare applications into clinical care management.
VP Technology / Convergent, Shaftesbury Inc
Favorite Game: Favourite game all time: Halo
Current: Roblox
Background & Expertise:
I've been creating interactive media for broadcasters around the world for over a decade. Shaftesbury is a TV film and interactive production company based in Toronto with offices in London and Los Angeles. At Shaftesbury I lead VR AR XR development. Our team of developers, Medical and University researchers in North America and Europe focus on creation of VR, AR, XR and advanced media for clinical, entertainment and educational use.
Project Scientist, Cedars-Sinai
Favorite Game: Halo
Background & Expertise:
Dr. Birckhead is the Co-Director of the Virtual Medicine Conference, one of the largest immersive technology conferences specifically for healthcare. Currently he is running one of the largest randomized controlled clinical trials in VR pain reduction at Cedars-Sinai Medical Center. Over the last few years he has worked on several VR research projects in a variety of areas including: acute pain, chronic pain, procedural anxiety, medical education, and patient education. He has designed VR programs in the following areas: dental anxiety, breast cancer patient education for radiation treatment, and chronic lower back pain. He has designed clinical trials to assess impact of immersion on pain reduction and benefit of VR for patient education. His most recent publication discusses recommendations for immersive therapeutic clinical trials from an international research committee called the VR-CORE (Virtual Reality Clinical Outcomes Research Experts) that he Co-Chairs with Dr. Brennan Spiegel. Brandon graduated from Mayo Clinic Medical School.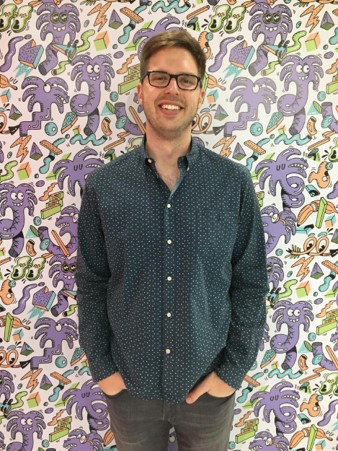 BCG Digital Ventures
Favorite Game: Basketball, League of Legends, Overcooked, Ultimate Chicken Horse
Background & Expertise:
I have a background in both engineering and art, plus a passion for games, making me a triple-threat! Currently focusing on mobile apps, IoT, and the user experience of each.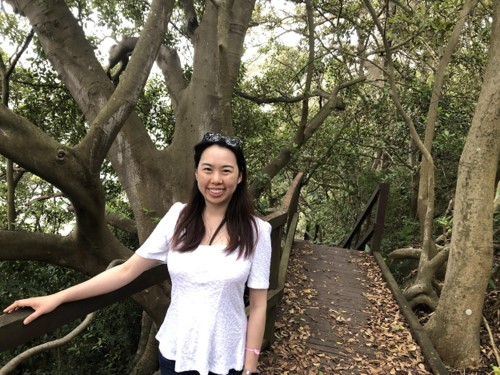 BCG Digital Ventures
Favorite Game:
Digital game: Growing up, it was the Sims series. Now it's Breath of the Wild on Nintendo Switch.
Physical game: Mafia
Background & Expertise:
Started my career in green building research and quickly transitioned into being a PM in  the IoT and home automation space. I have done a lot of work in the hardware/software integration space and have been at DV for over 3 years. In my time at DV I've worked across industries including Fintech, IoT, Energy, Healthcare. I enjoy working on technically complex products that are impactful for end users.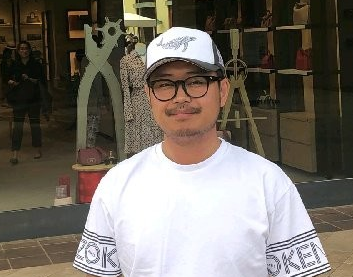 Senior Data Scientist at SAP Innovation Center Network
Favorite Game: Final Fantasy X
Background & Expertise:
Currently, I'm working on data science questions related to speaker recognition, automatic speech recognition, natural language processing/understanding, and conversational A.I. at the SAP ICN. My job is to innovate new technologies in the A.I. and Healthcare space. Previous to working at SAP, I was a data scientist on the consumer insights team of SCAN Health Plan. I obtained my Ph.D. in Astrophysics from UCSD, and my Bachelor's in Physics and Economics from UCLA.
Solutions Strategist and UX Designer, The Convergence Lab
Background & Expertise:
Maggie Hendrie  works with The Convergence Lab as a solutions Strategist and UX Designer. She is the founding chair of Art Center College of Design's BS in Interaction Design which hosts the college's Immersion Lab- all things AR/VR/ MR.  As a practicing designer for over 25 years, she has developed human-centered design approaches to emerging technologies in Europe and the US.  She has worked with start-ups, incubators, software, and Fortune 500 companies such as  Sony, Allstate, PepsiCo, Sears, Mattel, Accenture, Kaiser, Amgen and Toyota Motor Company.
Maggie is also the Co-Organizer of  "Data to Discovery", A NASA/JPL and Caltech program which brings computer science and designers together with researchers and engineers to develop interactive visualization tools for scientists and engineers to interrogate, and ultimately gain new insight into their data.
She received her MA in Liberal Arts from Edinburgh University, her MS in Communication+Information Sciences from the Nouvelle Sorbonne University, and her post graduate (DEA) from the Paris VIII University in Hypermedia Design and Multimedia Communication.
BCG Digital Ventures
Favorite Game: The Legend of Zelda
Background & Expertise:
Experienced business and technology professional, with a history of leveraging technology to drive business. Knowledgeable in machine learning and natural language processing. Researched and developed intelligent systems capable of automated information extraction and analysis. Expertise in "big" and "real-time" data engineering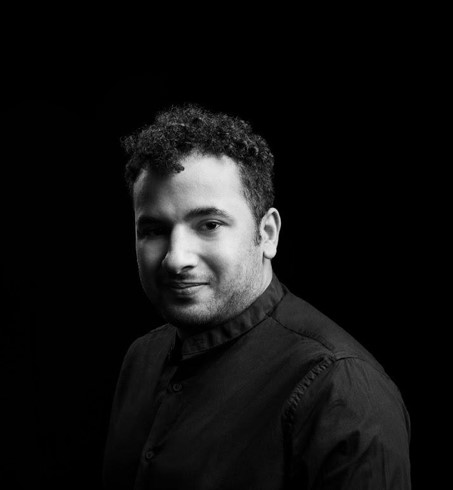 BCG Digital Ventures
Favorite Game: Zelda Breath of the Wild
Background & Expertise:
I am senior software engineer. I love creating music , software and can talk hours about soccer tactics if you ask me about it 😀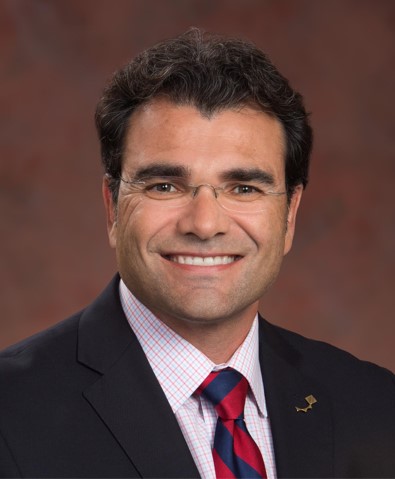 BCG Digital Ventures
Favorite Game: rugby for xBoxOne
Background & Expertise:
A native of Barcelona, Catalonia, since 2006 Albert Oriol serves as Vice President, Information Management and CIO at Rady Children's Hospital – San Diego.  Prior to joining Rady Children's Albert held various IT leadership roles at The Children's Hospital in Denver, Colorado and at Sarasota Memorial Health Care System in Sarasota, Florida.
Albert's background and expertise center around IT strategy, organizational change management, project and portfolio management, IT quality assurance, process improvement/management engineering, technology infrastructure, emerging technologies and innovation, and information security and privacy.  With over 20+ years of IT leadership experience, Albert has led large scale EMR implementations, IT infrastructure deployments, interoperability initiatives, and rolled out state-of-the-art technology for new facilities and emerging medical fields, including genomics, telemedicine and remote sensors.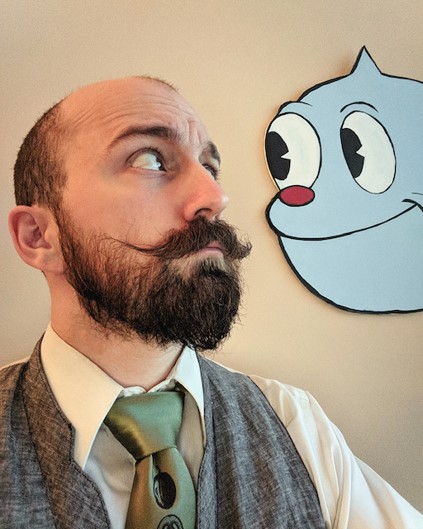 Art Director at Obsidian Entertainment
Background & Expertise:
Matt is an Art Director at Obsidian Entertainment. In the three-and-a-half years spent in the industry, he has worked on Pillars of Eternity, and Pillars of Eternity II: Deadfire – along with their expansions as a 2D artist, and is currently working on The Outer Worlds as an art director. Prior to Obsidian he worked as a freelance illustrator, web- and graphic-designer, and educator.
Production Director at Obsidian Entertainment
Background & Expertise:
Currently a Production Director at Obsidian Entertainment, Alec has worked in the game industry for over 5 years. His professional experience is in QA, Narrative Design, Technical Design, Leadership, and Production. He's worked on small indie teams of 6 people all the way to teams reaching over 80. His shipped titles are Dyscourse, Tyranny, Pillars of Eternity II: Deadfire, All Pillars of Eternity II DLCs, and he is currently working on The Outer Worlds. Alec started the game development organization on his college campus and participated and hosted countless game jams and hackathons.
Principal Consultant, User Experience
Favorite Game: Words With Friends
Background & Expertise:
Christopher Rossi is a User Experience (UX) leader providing strategic and tactical design guidance to help organizations work more effectively. He has 15 years experience in creating student and instructor learning management systems, and consulted with businesses and organizations to improve digital workforce transformation and workplace collaboration.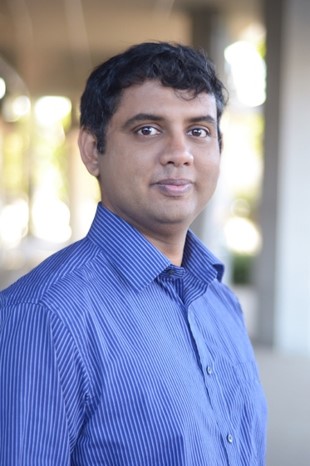 Senior Software Engineer
Favorite Game: Age of Empires II
Background & Expertise:
Aditya has 20 years of experience in Custom Development, Data Analytics and associated spaces. He has designed and built applications for Enterprise customers in the Healthcare, Warehousing, Licensing and other domains.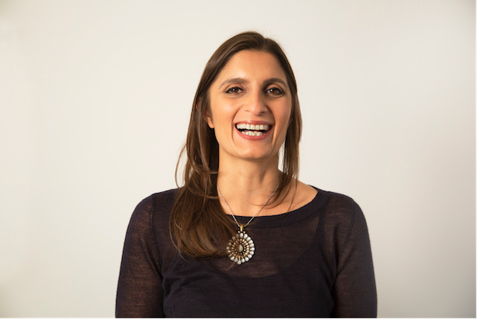 BCG Digital Ventures
Favorite Game: Risk
Background & Expertise:
Venture Architect Director with 20+ years of experience in digital, innovation, business strategy, and launching new businesses; Born & raised in Los Angeles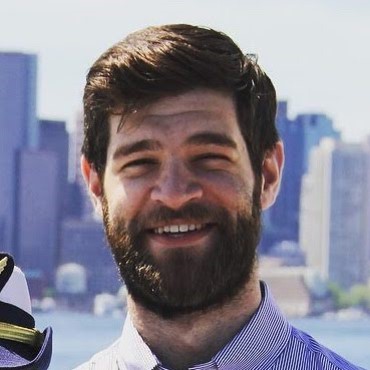 Designer & Engineer, Google Daydream
Favorite Game: Ocarina of Time
Background & Expertise:
Louis is a designer and engineer at Google Daydream working to bring augmented and virtual reality to the masses. He got his start in VR and AR at a hackathon just like this! Before entering the immersive industry, he was making smart indoor aquaponic gardens at Grove and autism therapy applications at Sidekicks. He holds a bachelor's degree in Electrical Engineering and Computer Science from MIT, and is on a mission to help bring people closer together to each other, their communities, and the natural world.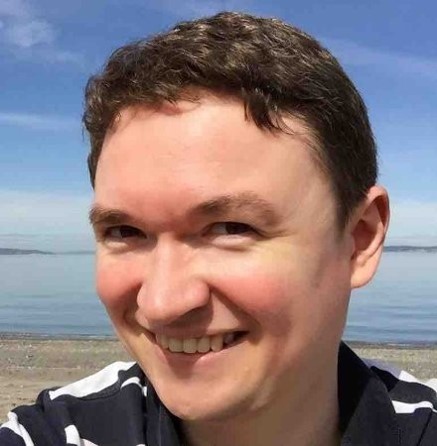 Principal Software Engineer, Commercial Software Engineering EE&ST
Favorite Game: Quake
Background & Expertise:
 I'm a software engineer and evangelist, spent last 20 years making different kinds software magic happen. I started from Geographic Information Systems with C++, continued with C#/.NET and C++ for Windows infrastructure tools, moved to Enterprise software design and development as a consultant and software architect, and since 2012, focused on Gaming, Graphics, Machine Learning in Computer Vision, and Mixed Reality. As much as I enjoy writing code myself, inspiring others is always better.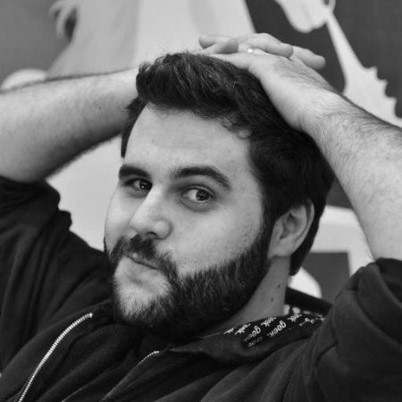 Engineering Lead, Commercial Software Engineering EE&ST
Favorite Game: Zelda, Link's Awakening
Background & Expertise:
I have been writing code for 2 decades, mostly in web, client apps and more recently AR and VR. I am a public speaker and was running the Paris Microsoft Accelerator for 2 years. Today, I am leading an engineering team in Seattle working with customers on Spatial Computing. It concerns everything related to Spatial Data, from collecting it using sensors, processing it in the cloud and taking automate decisions or rendering the data to an end. Oh, and also, I have been playing video games for as long as I can remember ! You can follow me on twitter (@meulta)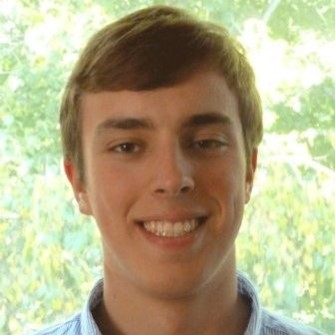 Software Engineer, Commercial Software Engineering (CSE) Dev Crews
Favorite Game: Thomas Was Alone
Background & Expertise:
I am a software engineer on CSE in Microsoft and for the past while I have mainly work on projects focused on artificial intelligence, while also exploring virtual, mixed, and augmented reality. I have dabbled in a bit of everything,  worked on projects ranging from immersive hololens experiences, to predictive ml modeling, to front-end development. I'm always looking for different ways of combining new technologies for solving challenging problems and creating novel experiences.
Cloud Technical Specialist
Engineering
Favorite Game: Australian rules Football
Background & Expertise:
Technologist, startup founder, practical magician.